Advanced Dungeons & Dragons: Heroes of the Lance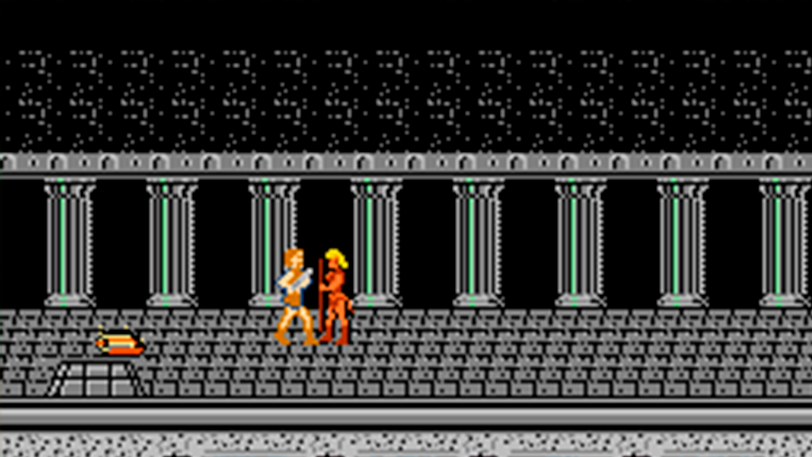 Es un videojuego lanzado en 1988 para varios sistemas informáticos domésticos y consolas. El juego se basa en el primer módulo de campaña de Dragonlance para el juego de rol de fantasía Dungeons & Dragons, Dragons of Despair, y en la primera novela de Dragonlance, Dragons of Autumn Twilight. Heroes of the Lance se centra en el viaje de ocho héroes a través de la ciudad en ruinas de Xak Tsaroth, donde deben enfrentarse al antiguo dragón Khisanth y recuperar la reliquia, los Discos de Mishakal.
Aunque es una representación fiel de una parte de la novela Dragones del Crepúsculo de Otoño, fue una desviación del módulo de juego de rol Dragones de la Desesperación en el que se basa el libro.
Los ocho héroes de la serie Dragonlance están reunidos para la misión, pero sólo uno es visible en la pantalla a la vez; cuando el héroe en pantalla muere, aparece el siguiente en la fila. Heroes of the Lance utiliza estadísticas del juego Dungeons & Dragons, con estadísticas de personajes tomadas exactamente de los libros de reglas. Tres personajes tienen habilidades especiales (magia curativa, magia mágica y eliminación de trampas), pero los otros cinco simplemente actúan como vidas para el jugador como en los juegos tradicionales de acción y plataformas.
Descargar
Nintendo Entertaiment System - emulador